 Download the recommended reading list of Australian books here
Ernie Dances to the Digeridoo
*Track how many times your child has read this book with a star!
Author: Alison Lester
Level: 2A Publisher: Hachette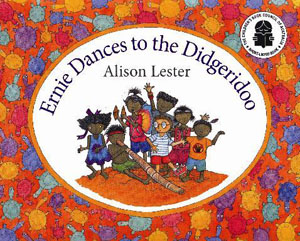 Ernie describes his year in Arnhem Land. The seasons are different and so are many of the animals and plants. Read all about it in Ernie's letters to his friends.