 Download the recommended reading list of Australian books here
Hooray for Chester!
*Track how many times your child has read this book with a star!
Author: Rina A.Foti, Ellen J. Hickman (Illustrator)
Level: Read Together Publisher: Windy Hollow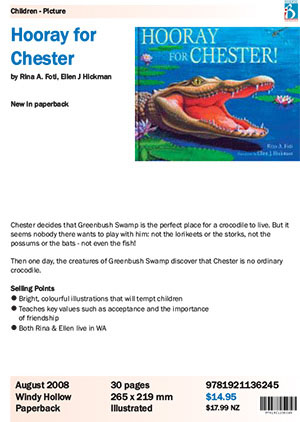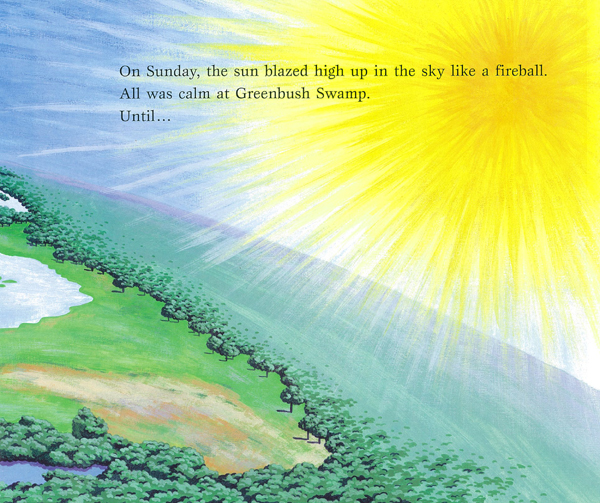 None of the animals at Green Bush Swamp think that Chester is good at anything. But Chester wants to prove the animals wrong.