 Download the recommended reading list of Australian books here
Just A Dog
*Track how many times your child has read this book with a star!
Author: Michael Gerard Bauer
Level: C Publisher: Scholastic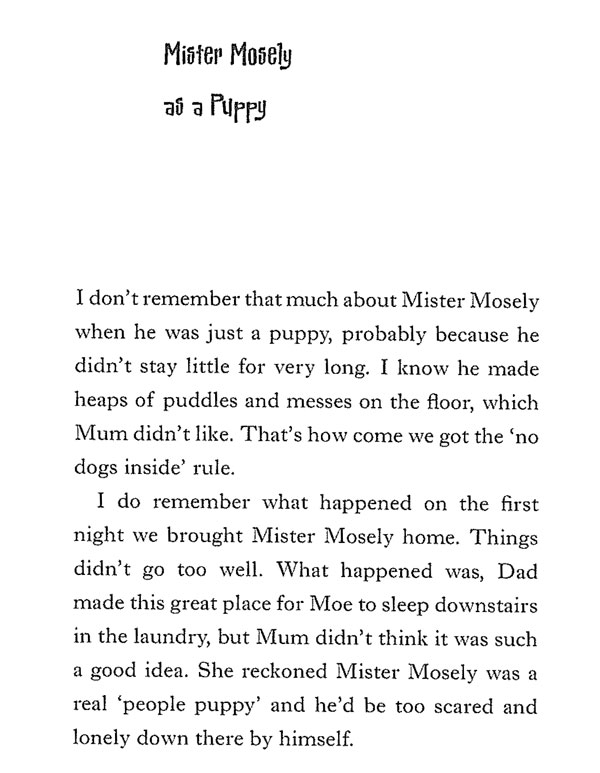 Mr Mosely is a dog; as loyal, loving and protective as you could ever hope for. But he has an even bigger job to do to help his family stay together.